Film Premiere at the Morris Thompson Visitor Center and on KUAC-TV as part of the Alaska Federation of Natives public events in Fairbanks, Alaska.
Presentation and public discussion with Film Director, Maya Salganek; Director of the Native Arts Center, Da-ka-xeen Mehner; and Carver and Tradition Bearer, Kathleen Carlo-Kendall.
---
"Molly of Denali" Producer Has New Mexico Ties
Published on Jul 19, 2019
July 19, 2019 – Correspondent Antonia Gonzales talks with producer Maya Salganek about a new PBS KIDS series about a 10-year-old Alaska Native girl, called "Molly of Denali." The show weaves together literacy skills and Native values. It's the first nationally distributed children's television series to feature a Native American lead character. Salganek was born and raised in Santa Fe.
Episode 1303
---
---
Producer with Santa Fe roots working on PBS animated series _ Local News _ santafenewmexican.com
---
We talk with Maya Salganek, a producer at the groundbreaking PBS Kids show, Molly of Denali, along with her son Kéet, one of the children in the series.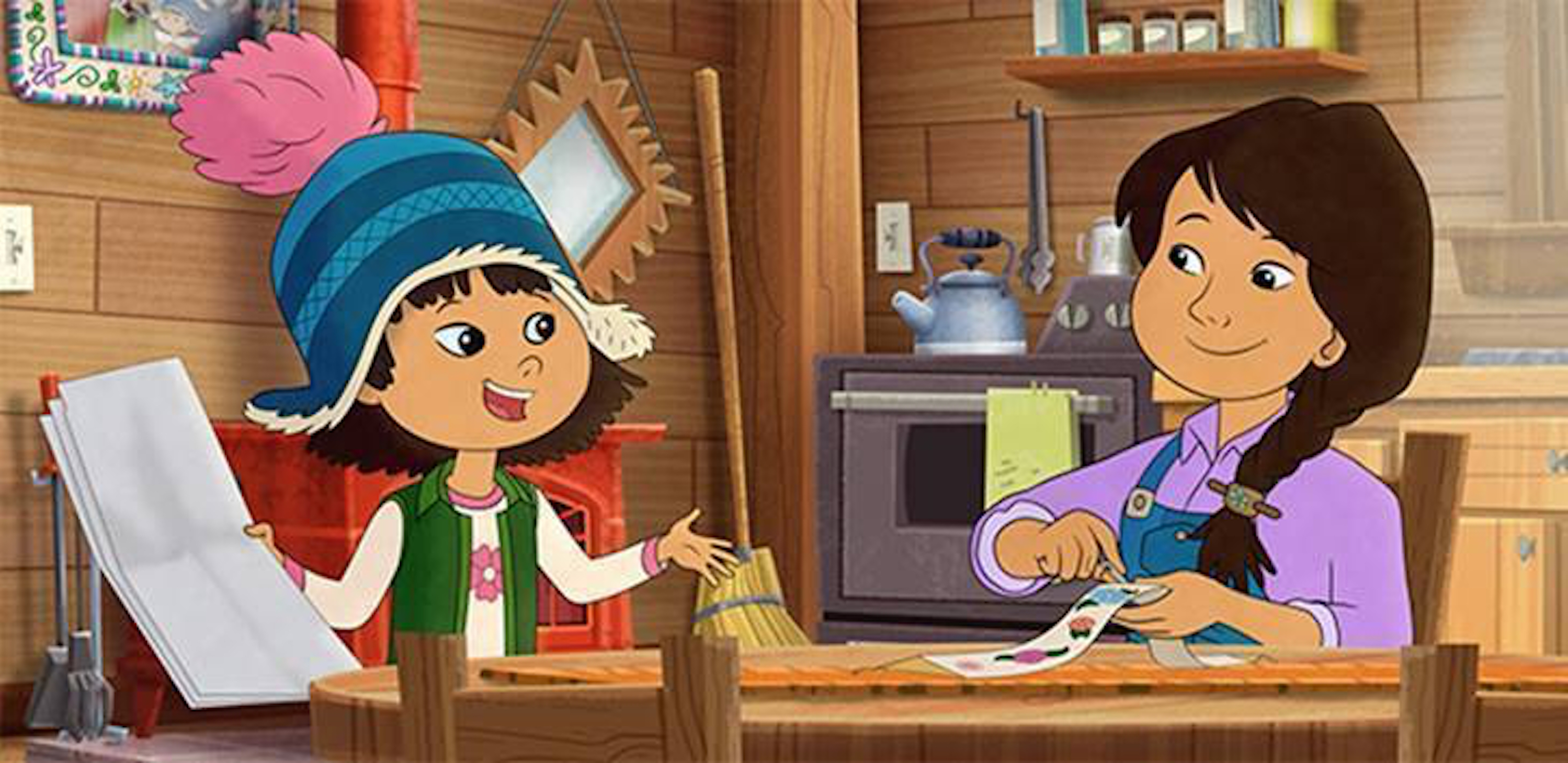 The animated TV program promotes early childhood literacy and multicultural diversity and is the first PBS's animated series starring a Native American character, where every indigenous character is voiced by an indigenous actor, and Native people are working in all aspects of the production and writing. Molly of Denali premiers on PBS stations around the nation on July 15, 2019.
The Children's Hour is free for public radio stations nationwide.
---
---
Pasatiempo magazine, Santa Fe New Mexican.
Unbound art_ Native visions of appropriation _ Art _ santafenewmexican.com
---